No great story starts with a salad… And you can bet that there won't be much salad at our dinner.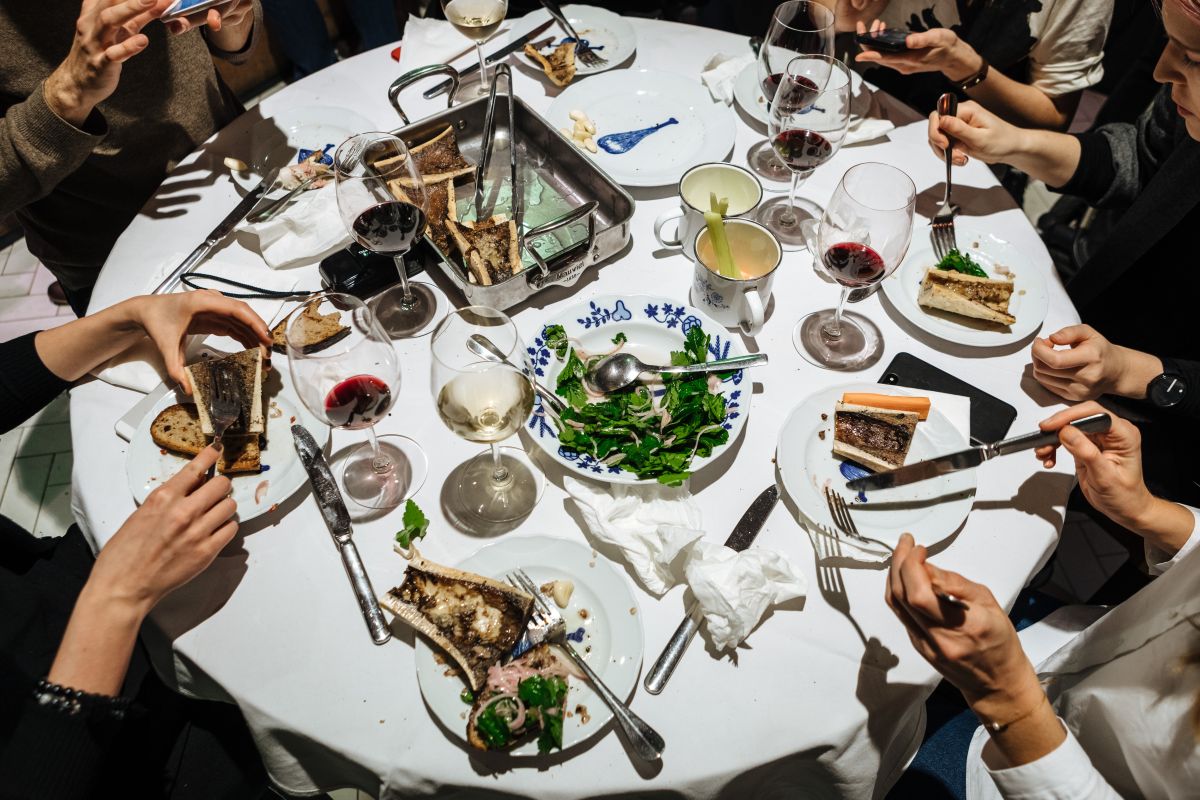 You can expect a multi-course feast full of meat cooked in many different ways. The butchers of Naše maso will serve you a favorite classic, specialties cooked in a non-traditional manner and you might even hear them telling you a couple of stories. Come taste pieces from Prestice black-pied pig and Cester beef, roasted marrow bones and steak tartar with a secret ingredient. And last of all… there will be a small surprise.
The dinner will be served from Monday to Wednesday, during the regular opening hours of the butchery. We start at 7 p.m. Drinks are not included in the offer. During the day, our table for the dinner is suspended below the ceiling and is taken down only before the dinner.
Come hungry!
Naše maso
Dlouhá 39
110 00 Prague 1

+420 222 311 378
You can reach us by telephone from Monday to Friday between 8 and 10 a.m.
Free WIFI
We accept:
Ticket Restaurant, Gastro Pass, Cheque Déjeuner
Show on map
Opening hours in the butchery
Opening hours Passage
| | |
| --- | --- |
| Mo–Fr | 10.00-20.00 |
| Sa | 10.00-18.00 |