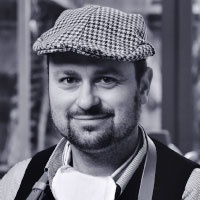 František Kšána ml.
Head Butcher
He has this profession in his genes. He started the career in his father's shop in Prague-Břevnov. Due to his articulacy he became popular and contributed to the rediscovery of the Přeštice pig. At present, he is the face of the butcher's shop Our Meat.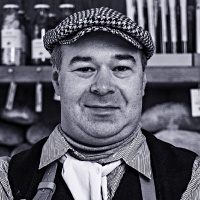 Roman Lakomý
Butcher
A real master butcher. He has dedicated his life to this profession which became his hobby. He likes working with quality meat and tasting František's smoked meats. He loves the Přeštice sausage to bits.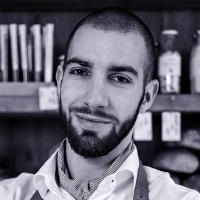 Adam Zlatohlávek
Butcher
The bearded nice guy prepares a steak on the grill right in the butcher's shop, garnishes bakery products, warms up smoked meats and jokes on top of it. This trained butcher likes sweets, our sausages and loves meat.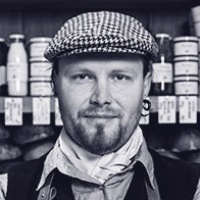 Martin Plachý
Butcher
He is excited about his work being visible and appreciated by guests. In his spare time, he does historical fencing, loves beef, any sauce and shin goulash.
Naše maso
Dlouhá 39
110 00 Prague 1

+420 222 311 378
We accept:
Ticket Restaurant, Gastro Pass, Cheque Déjeuner
Show on map
Opening hours butchery
Opening hours Passage
Can't come to us? We'll come to you!
We now do deliveries. Order from our menu of daily specials between 11:00 and 19:00 at tel.
+420 604 237 533.
We deliver for 100 CZK to Prague 1, 2, 3, 7, 8 (Karlín) and 6 (to Victory Square).
We're open! Stop by Monday through Saturday from 9:00 to 19:00.
Pick up steaks, meat products and more. Daily specials are take-away only. Our e-shop is still working without interruption. Stay safe!