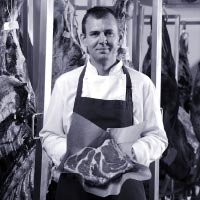 Amaso
Amaso is the leading Czech beef and pork supplier for our shop and also the Ambiente restaurants. All chefs guarantee their quality. Each piece that you are given must meet their criteria: a noble breed of Czech pied cattle, a properly fattened heifer or young bull, the optimum balance of meat to fat, humane slaughter, thorough hygiene, carefully controlled maturing or aging, experienced butchers. In addition to beef, Amaso, led by Mr. Vlasta Lacina jiroš, also has on offer pork from Přeštice pigs and pork and beef sausages made in accordance with his own traditional recipes.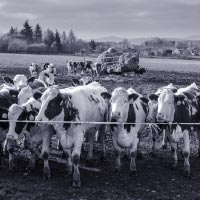 Jalovice ze Zbiroha
The first three heifers fattened according to our parameters originate from Zbirožská, a. s. Mr. Jakub Červenka, the company executive, knows crop and animal production very well, has a good reputation in Zbiroh, a beautiful wife, two children, and loves modern technology. We really hit it off right at our first visit. We brought a portable grill, a piece of meat marbled according to our expectations, and we grilled a steak. Jakub and the zootechnician Štěpánka Humlová got the idea of what we were trying to do very quickly, and they prepared a first feeding ration that we have been using since then. During the cooperation with them we could also see for ourselves that our fattening method is more suitable for young bulls and heifers. The company Zbirožská, a. s. has nearly a thousand head of cattle, mainly of the Chester and Holstein breeds. You can see a cow from Zbiroh and holographic signatures of Jakub and Štěpánka on the posters displayed at Naše maso.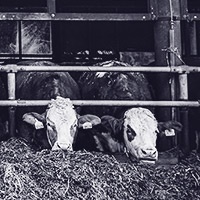 Jalovice od Sečské přehrady
Employees of the agricultural cooperative of Liboměřice breed two and a half thousand Czech cows on romantic meadows near the forests surrounding the Seč dam. People say that the breeders of Čestr look up to the breeders from Libomeřice and they would like to become as good as them. This is mainly due to the contribution of the chief zootechnician Zbyněk Buřval - father of four children and president of the local football club. The agricultural cooperative of Liboměřice has its cattle scattered over five locations in the neighbouring villages and its cows give 17.5 thousand litre of milk per day; for Amaso they breed thirty heifers each year. At present they are planning to build a large barn for fattening bulls.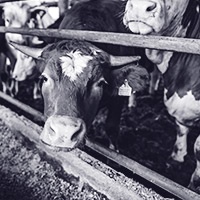 Volci z Královehradecka
People say that if the harvest from the lands surrounding Mžany in the Hradec Králové Region is bad, a farmer forgot to sow. One can see a lot of fields and hardly any pastures there. Despite this, the local agricultural cooperative specialises in breeding cattle - they have three thousand head that are taken care of by the zootechnician František Šitler. The cattle are fed, among other feeds, locally grown corn and cereal grains of excellent quality. "We visited them with Amaso on their agricultural day and provided refreshment. They enjoyed it, so we made a deal," Radek Chaloupka explains how the cooperation between them began. He was the first person who managed to persuade Mr. Šitler, a lover of off-road motorbikes, that it is worth breeding fattening bulls, so our customers can look forward to them during this year.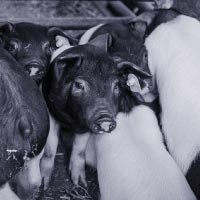 Přeštíci z Mladotic
Mladotice was the first and key supplier of Přeštice black-pied pigs to us. This agricultural cooperation located near Plzeň has been keeping this breed alive since 1976 and their Přeštice black-pied pigs are a genetic resource. The breeders of Mladotice monitor the breeding process, so as the pigs do not have common ancestors in three generations back. Monitoring is being supervised by the chief zootechnician Jaroslav Bejda, our big fan, owing to whom we can offer meat from genuine Přeštice black-pied pigs in our butchery and Ambiente restaurants. They now have a new director in Mladotice, who has brought in some fresh air, so their pigs might perhaps expect a pen and other improvements.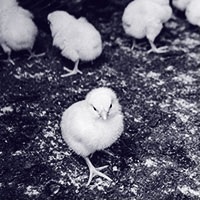 Kuřata z Rašovic
Mr. Martinek and his son from České Meziříčí have been breeding chickens for four years. "We run a business selling technologies to poultry and pig breeders, and we did not like the taste of a commercial chicken meat," Ladislav Martinek describes the beginning. Unlike conventionally raised chickens, the chicks from Rašovice have much more room; they get better feeds, no drugs etc. Members of the Martinek family feed them wheat and corn from the farmers living in their neighbourhood. They have each phase of breeding checked by a state veterinarian – they check one-day-old chicks as well as already chilled portions of meat.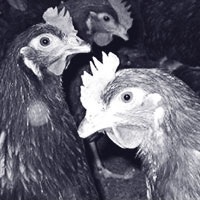 Farma Matouškovi
The Matoušek family from Čerčany breeds six thousand hens on littler. They feed them grains and corn that they have grown themselves. Their hens have excellent living conditions – they have lots of room to run around on a covered breeding ground, flap their wings, dust bathe, and roost. They lay eggs into nests without being disturbed by anybody. You can order eggs from the Matoušek family farm also at Café Savoy or Pastacaffé.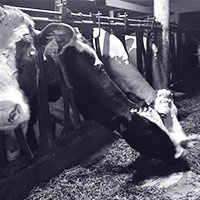 Farma rodiny Němcovy
One can find the Němec family farm in the clean countryside of Vysočina, where the family has been living already for 25 years. They started on twenty hectares of land with twelve head of cattle. Today, the family's land is five times larger and number of their dairy cows has increased to 130. At Naše maso you can get milk and butter from the farm.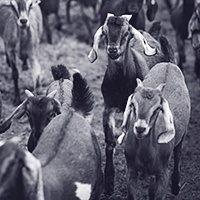 Kozí farma Krasolesí
David Kolman and his spouse Jana Provazníková have been breeding Anglo-Nubian goats at their farm in Krasolesí for more than ten years already. They keep their herd in the open air, they put the goats out to pasture from spring to autumn and try to keep the living conditions for the animals as much natural as possible. As goat milk is only seasonally available, the farm owners buy cow's milk from verified farmers in their neighbourhood to make other diary products from it in their own milk and cheese making facility throughout the year. At Naše maso you can buy cow's milk, curd cheese, and from spring to autumn also selected goat milk products made at the farm in Krasolesí.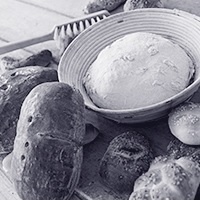 Chleba z Čelákovic
The Čelakovice bakery of Mr. Miroslav Svoboda is one of the last of it's kind in the country. A team of ten people bake about a thousand eaven breads every day. Cumin, water, salt, wheat-rye flour and no artificial ingredients. Using the classical stone oven called a "parnicka" – that´s all they have needed for breadmaking since 1996. A good and honest baker is scarce. We are glad that the Svoboda´s family managed to keep a high standard and that we are able to work with them. They also supply us with their poppy seed rolls - you can buy them to take home or try them with one of our hamburgers.
Naše maso
Dlouhá 39
110 00 Prague 1

+420 222 311 378
You can reach us by telephone from Monday to Friday between 8 and 10 a.m.
Free WIFI
We accept:
Ticket Restaurant, Gastro Pass, Cheque Déjeuner
Show on map
Opening hours in the butchery
Opening hours Passage
| | |
| --- | --- |
| Mo–Fr | 10.00-20.00 |
| Sa | 10.00-18.00 |