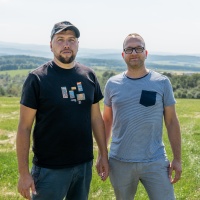 Maso z lúky, Rudimov
When you come to the Valašsko region to the Rudimov farm and walk through the pastures where sheep, cows and goats graze all year round, you will quite literally go back in time. For twenty years, farmer Honza Žák and his people have been building a farm here that respects the landscape and the traditional way of fattening. The animals are not housed, the emphasis is on harmony and the natural cycle of their lives. Among other things, Romney Marsh lambs graze here, and you can buy their meat in our butcher's shop. In Rudimov, they butcher and age the meat themselves. They also opened a shop a while ago and regularly hold outdoor barbecue events - make a trip to see them sometime!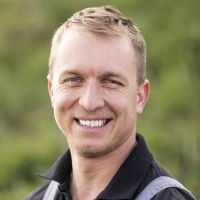 Jaroslav Bejda, Mladotice
Mladotice was our first and key supplier of Přeštice pigs. The local cooperative was instrumental to the survival of the breed: they have been bred here since 1976 and the local Přeštice pigs are a genetic source for the breed. The cooperative strictly ensures that piglets do not share any ancestors three generations back. Přeštice pigs are born here and leave Mladotice for the slaughterhouses, which are only 15 minutes away. Everything is under the supervision of chief livestock specialist Jaroslav Bejda.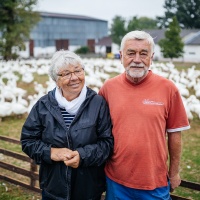 Tůmovi, Nestanice
The Tůma family has been keeping the tradition of breeding and fattening poultry for the last thirty years. Initially, they would sell their meat over the fence of their farm, now they have their fattening and slaughter facilities. They breed mainly chickens, turkeys, ducks and geese. All these animals are treated with the utmost care for their well-being and ensured to have enough movement on the pasture.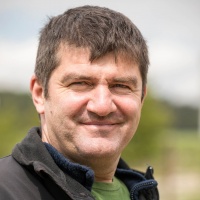 Petr Pánek, Zbiroh
The animals here graze on pastures from spring to autumn. Director Jakub Červenka long ago gave us a nod to our proposal to breed "Čestr" (Czech Fleckvieh steers). We appreciate that he was willing to try it for us. With colleagues from other Ambiente restaurants, we make field trips to meet with livestock specialist Petr Pánek. We have very friendly relationships with everyone here.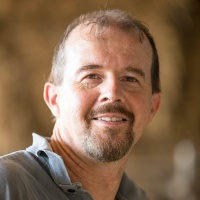 Štěpán Homoláč, Radostov
The breeding of Přeštice pigs in Radostov in Hradec Králové is relatively new. The pigsty has been lined with straw for only five years. Experienced livestock specialist Štěpán Homoláč is in charge – he convinced the owners of the farm (Chovservis) to breed Přeštice pigs despite their greater difficulty compared to others. In addition to Přeštice, the farm also breeds Danish Landrace pigs.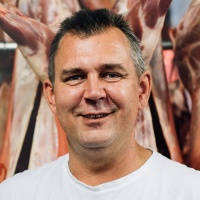 Vlasta Lacina Jiroš, Amaso
The Amaso company is in close contact with our breeders and, under the leadership of Vlasta Lacina Jiroš, oversees the diet and treatment of all animals and their slaughter. Amaso then breaks down the meat in their own facilities in Jeneč, where they let it dry- and wet-age into steaks. Amaso also produces smoked meats according to recipes from the First Republic era here.
Naše maso
Dlouhá 39
110 00 Prague 1
Phone butchery:
+420 604 237 533

Phone e-shop:
+420 703 193 936
You can reach us by telephone from Monday to Friday between 8 and 10 a.m. Or write to us at ereznictvi@ambi.cz – we will answer within 24 hours.
We accept:
Ticket Restaurant, Gastro Pass, Cheque Déjeuner
We do not take reservations
Show on map
Opening hours butchery
| | |
| --- | --- |
| Mon–Thu | 11.00-22.00 |
| Fri–Sat | 10.00-22.00 |
Opening hours Passage
| | |
| --- | --- |
| Mon–Fri | 08.00-18.00 |
| Sat | 08.00-16.00 |